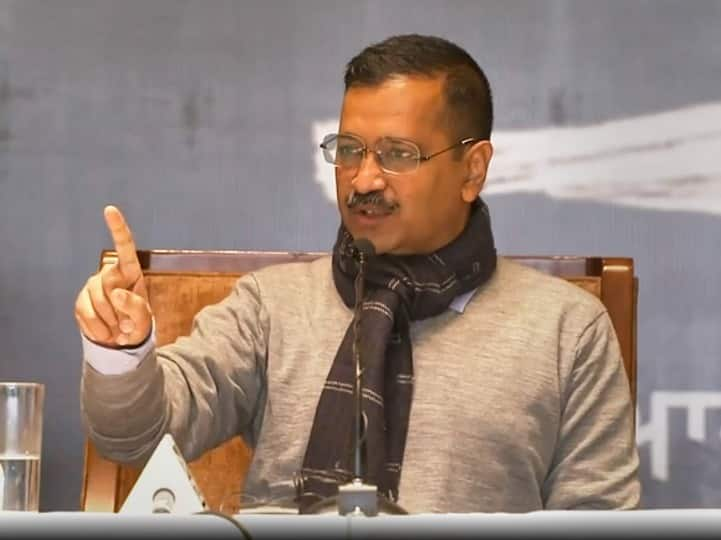 Mohali: Delhi Chief Minister Arvind Kejriwal on Wednesday said the Aam Aadmi Party (AAP) has prepared a 10-point "Punjab Model" to make the state developed and prosperous if it comes to power.
"We will make such a prosperous Punjab that the youth, who went to Canada for employment will return in the next five years," Kejriwal added.
The AAP chief, who was speaking in Mohali, said his party will give Rs 1000 per month to every woman above 18 years of age after coming to power in Punjab.
"If voted to power, we will wipe out the drug syndicate from Punjab, ensure justice in all cases of sacrilege and end corruption," he added, ANI reported.
Kejriwal said the AAP will set up 16,000 mohalla clinics and provide free treatment to every Punjabi.
"We will also provide 24/7 free electricity," he added.
Kejriwal further said if the Sanyukt Samaj Morcha led by Balbir Singh Rajewal contests the Punjab Assembly elections separately then it will definitely eat into the votes of AAP.
The AAP, which is making desperate bid to conquer Punjab, has, however, not announced its chief ministerial candidate yet.
Ruling out an alliance with the AAP, Rajewal had earlier on Tuesday said that his party would contest the elections on all 117 assembly seats in Punjab.
The Punjab Assembly elections will be held in a single phase on February 14. The results will be announced on March 10.
The Congress had emerged victorious in the 2017 Punjab Assembly polls winning 77 seats, while the AAP had won in 20 constituencies.
The Bharatiya Janata Party (BJP) and Shiromani Akali Dal (SAD) alliance had won 18 seats.