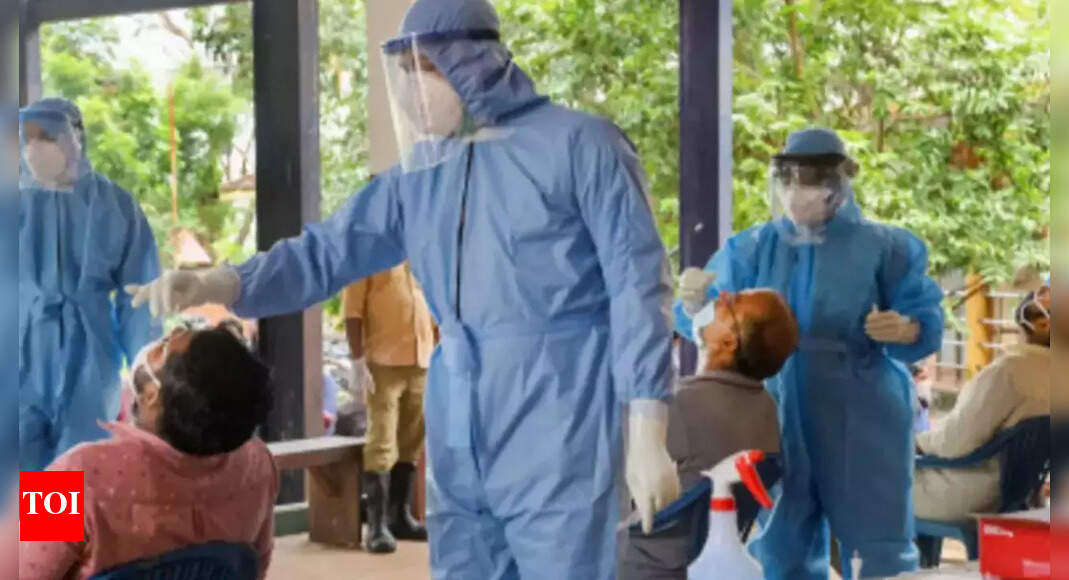 AMRITSAR: As many as 256 people, including 125 international passengers on board the Milan-Amritsar chartered flight, tested Covid positive on arrival at the Sri Guru Ram Das International airport on Thursday.
This is for the first time that such a large number of international passengers have tested positive for Covid-19 at Amritsar airport after the outbreak of the pandemic.
The health authorities had to face resistance when they insisted on sending them to isolation centres. The agitating passengers also questioned the veracity of the report.
The flight took off at around 9 am and landed at around 11 am, my relative tested negative there but upon arrival here, he tested positive," alleged relatives of passengers while talking to media persons outside the airport.
Airport director V K Seth said a total of 179 passengers had arrived on a chartered flight from Italy to Amritsar at 11.20 am. Operated by SARC Aviation, the aircraft was flying on Verona-Rome-Tibilisi-Amritsar sector and had a stopover at Tibilisi for refuelling.
Seth said 125 passengers out of 160 passengers tested Covid-19 positive. Since 19 passengers were infants and children, they were not tested. Assistant civil surgeon (ACS) Dr Amarjit Singh informed that following objections by passengers and their relatives it was decided to send Covid-19 patients to the isolation centres of their respective districts. The majority of infected persons were from Ludhiana, Kapurthala, Jalandhar and Gurdaspur districts, 13 were from Amritsar and some from Moga and Phillaur.
"We have stationed 10 ambulances at the airport, and will allow those who are willing to hire taxis but they will have to furnish their own and the driver's details so that they can be tracked," said Amarjit Singh.
He added that patients from Amritsar were being sent to Government Medical College. Pointing out that this was the maximum number of Covid-19 patients detected at the international airport, the ACS said local health authorities had suggested that flights from high-risk countries be stopped immediately.
Amarjit also informed that 131 persons tested positive for Covid 19 from Amritsar, out of which 116 were new cases and 15 were contacts of positive cases.