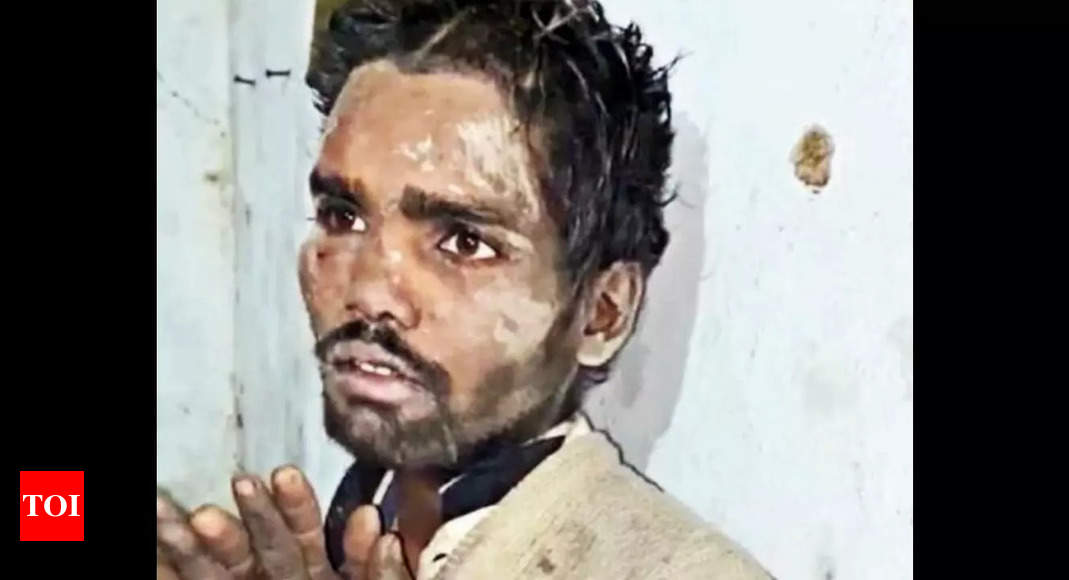 AMRITSAR: Sikh devotees and the management of a gurdwara at Bhagupur Havelian village near Ajnala nabbed a sacrilege accused while he was trying to abscond on Wednesday.
Sikh preacher Bhai Ranjit Singh and Damdami Taksal student Chowk Mehta said, "An unidentified person picked up the saroop of Sri Guru Granth Sahib from the Palki Sahib and placed on a table. Then he put the Gutka Sahib in his pocket. He also took a couple of Rumala Sahib (cloth used to cover the holy book) before absconding. However, he was caught by the alert sangat (congregation) and the gurdwara management."
Ranjit said the alleged accused swallowed a few capsules when he was nabbed by the people and locked inside a room near the gurdwara. He said when asked by the sangat, the alleged accused claimed that he had come from Delhi.
On December 18, an unidentified person had entered the sanctum sanctorum of Golden Temple and jumped atop the railing to pick up the sword kept in front of Sri Guru Granth Sahib.
He was caught by the sewadars on duty and sangat and beaten to death. A few days before that, the sewadars at Golden Temple had nabbed a person who had thrown the Gutka Sahib into the Sarovar.
Senior Superintendent of Police, Amritsar (rural), Rakesh Kushal said an unidentified person with Sri Sahib and Rumala Sahib was caught by the villagers. "The person has been locked inside a room and we have rushed a police party, including senior officers, on the spot," he said. For now, it is not clear whether the person was responsible for the sacrilege incident or not, he added.
Ranjit said while the cops were asking the villagers to handover the alleged accused to them, the sangat wanted to keep him for a few days to get to his real motive.
Condemning the incident of desecration, SGPC president Harjinder Singh Dhami said such incidents do not only hurt the religious sentiments of a community but also cause immense mental agony. While stating that a few anti-panthic elements were playing with the religious sentiments of Sikhs, he said it had been observed that police often get rid of persons responsible for desecration by calling them as mentally ill and did not take any action against them.
He said the SGPC had sent its team, led by Surjit Singh Bhitewind, for first hand information of the incident.