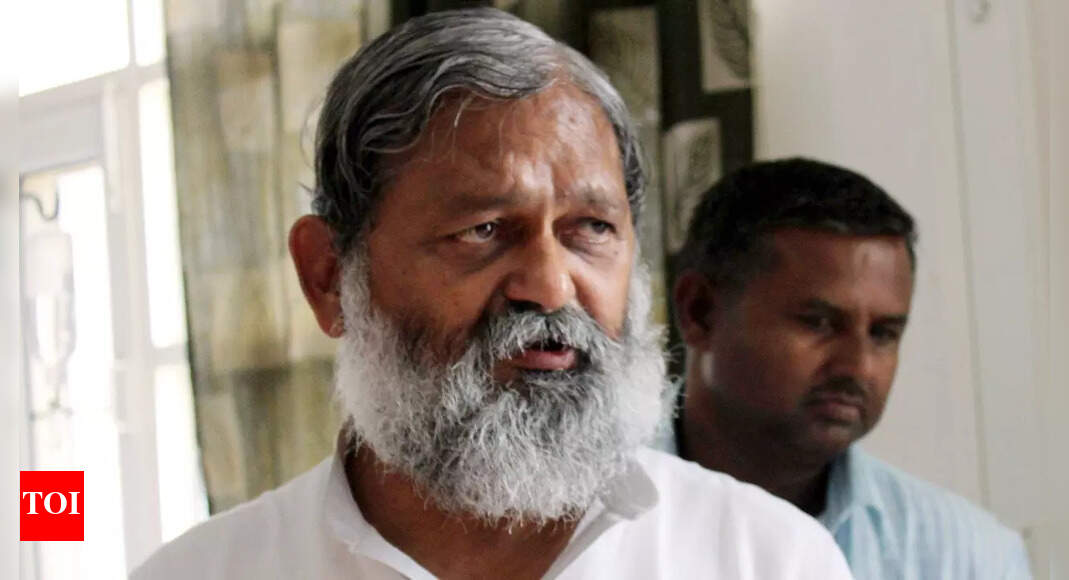 CHANDIGARH: The Haryana health minister Anil Vij on Sunday urged the Union health and family welfare ministry to provide 10 lakh doses of Covaxin to the state to cater to the demand emerging from vaccination of youths between 15 to 18 years.
Vij placed this request before the Union minister Mansukh Mandaviya while apprising him about preparedness of Haryana government for the vaccination for younger generation.
Vij said that a total of 15.40 lakh beneficiaries were identified and the vaccination would be starting from Monday.
He added that the state has achieved the 98% target of first dose coverage and 70% target of second dose to the beneficiaries across the state.
"We have sufficient stocks of Covishield in the state. We require the Covaxin while keeping in view the demand for vaccination of youth as well as for the purpose of booster dose for frontline workers and healthcare workers of the state," said Vij.
According to information, Haryana has a total 31 lakh doses of Covishield and only eight lakh doses of Covaxin in its stocks.
The state health minister said that a lot of lessons have been learnt from the second wave which would further help in fighting this pandemic.
Vij elaborated upon the restrictions imposed on the five Covid-hit districts and the general restrictions imposed on public across the state.
"We made it mandatory to set up PSA plants in government and private hospitals with more than 50 beds. So far, PSA plants have been commissioned in 84 government hospitals. Similarly, 54 private hospitals have also set up these plants. Efforts are being made to set up the plants in the remaining hospitals soon so that Haryana can become completely self-sufficient in the matter of oxygen," the minister further said.
He further added," We have all the medicines available now to fight the Covid pandemic. Apart from this, there are adequate number of ventilators as well. Except only one district in the state, RTPCR labs have been set up in all other districts and these labs have been made fully operational. Genome sequencing lab has also been set up in the state, which has been started two days back."
Genome sequencing testing has been started in this lab.