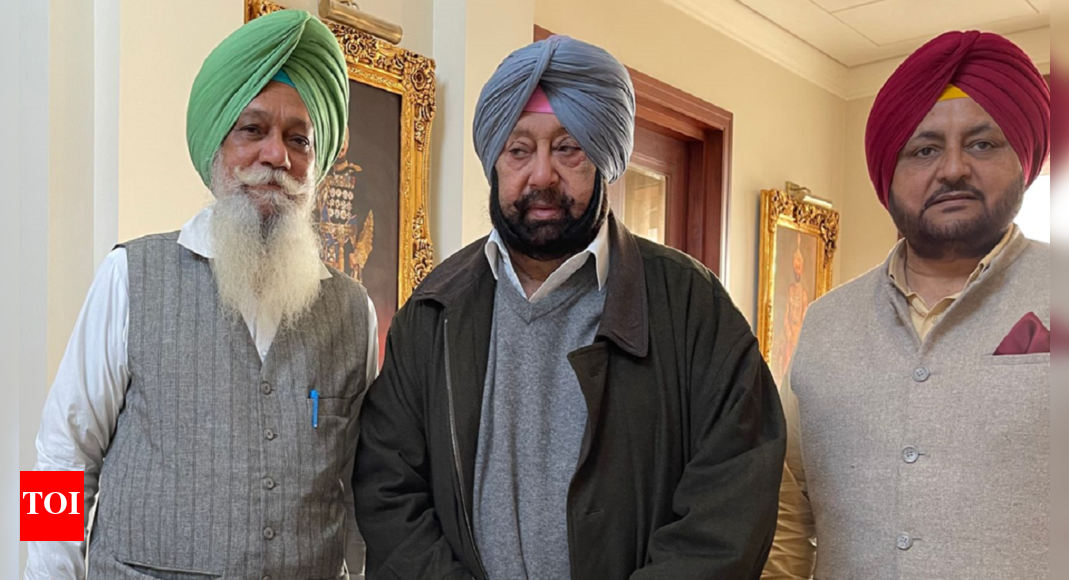 CHANDIGARH: Reposing faith in the leadership of former chief minister Amarinder Singh, former MLA Bhadaur Nirmal Singh Nimma, forer general secretary of state Congress Raj Kumar Garg and State Commission for Protection of Child Rights member Dr Deepak Jyoti joined Punjab Lok Congress (PLC) on Thursday.
Welcoming these leaders, Amarinder Singh expressed confidence that their coming into the PLC fold would strengthen the party which would emerge as an alternate to the present dispensation which has failed every section of the society be it the farmers, teachers and employees.
"The state is in total disarray from fiscal point of view and the Government is doling out grants without caring for the source of finances", said Amarinder Singh who further added that the Congress party is a divided house with each leader considering himself chief minister aspirant.
Also, the high command has lost all control over its Punjab Unit which is at loggerheads with the State Government which in turn has no vision for Punjab, he said.