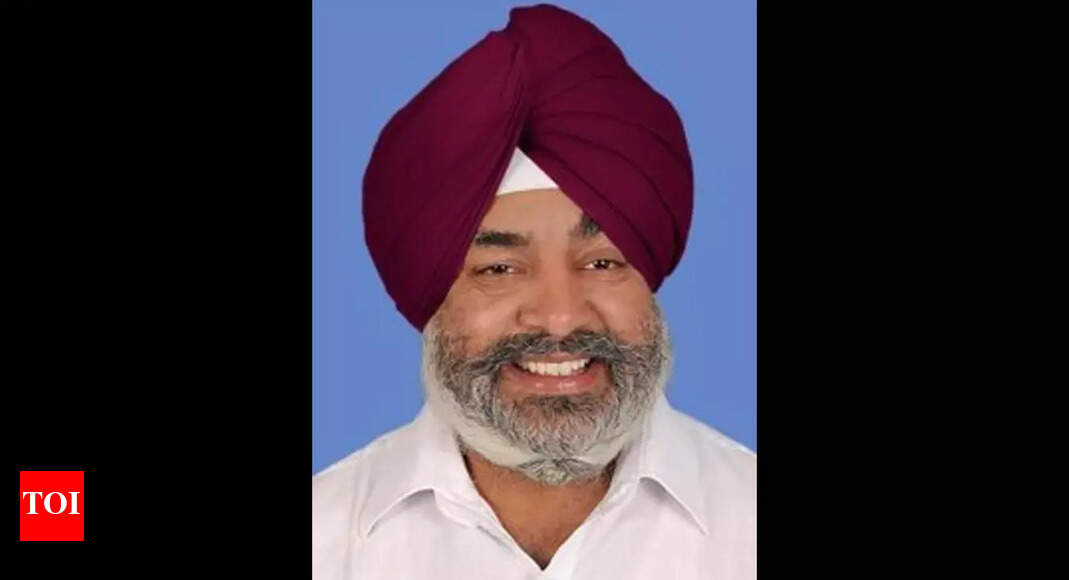 AMRITSAR: Sukhjinder Raj Singh Lalli Majithia, a close confidant of former chief minister Amarinder Singh who had lost past three assembly elections consecutively from Majitha assembly constituency, on Thursday resigned as chairman Punjab State Grains Procurement Corporation Limited (Pungrain) even as the party has given indication to Amritsar District Congress Committee (DCC) Rural president Bhagwantpal Singh Sachar, a confidant of Navjot Singh Sidhu , that he will contest the 2022 assembly elections from Majitha assembly constituency. Following the exit of MLAs Fatehjang Singh Bajwa and Balwinder Singh Laddi from Qadian and Sri Hargobindpur assembly constituencies respectively, rumours were abound that Lalli could also join some other political party. However, Lalli is tightlipped about any such development. When contacted, Bhagwantpal Singh Sachhar said "Lalli had lost three times from Majithia assembly constituency, this time the party high command has given me an indication to contest form Majitha assembly constituency following which I have even begun my campaigning, maybe this could be the reason for Lalli to resign as chairman og Pungrain" he said, adding that Lalli had not contacted him before submitting his resignation.
In 2007, Sukhjinder Raj Singh Lalli Majithia was polled 28,682 votes while in 2012 elections, he contested as an independent candidate but was polled only 26,363 votes and in 2017 assembly elections, Lalli Majihia was polled 42,919 votes yet he lost to SAD(B) candidate Bikram Singh Majithia with a margin of 22,884 votes.
While refusing to divulge the reasons behind resigning from the post, Lalli said "There are some personal reasons besides whatever is happening within Congress (internal bickering) is not healthy". When asked whether he would resign from the Congress party too, Lalli replied "Future holds the key to this question, I have to think about it ".