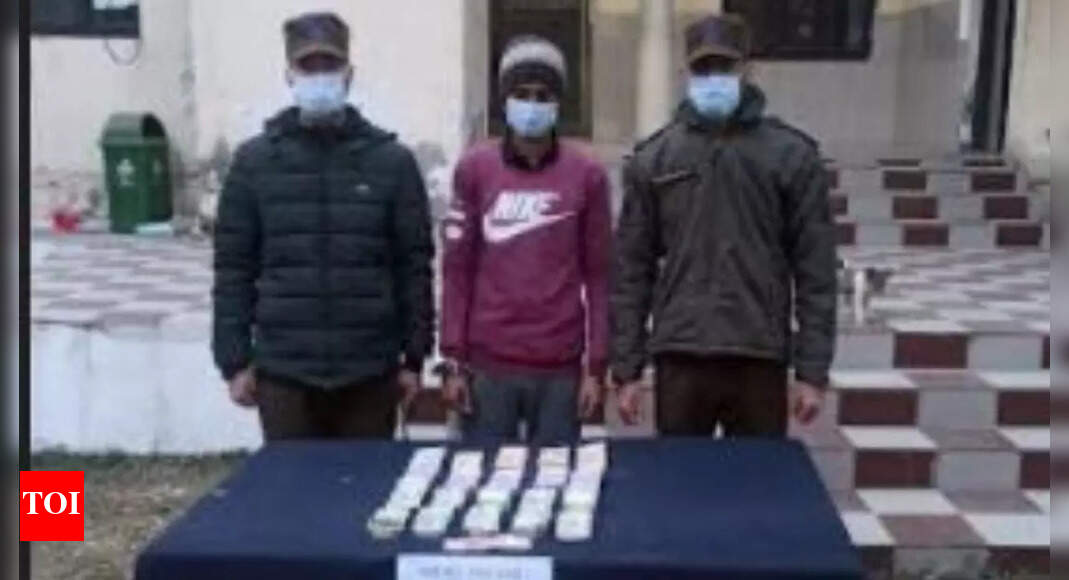 JAMMU: J&K Police claimed to have solved a cash snatching case which took place in Jandi Morh, Hiranagar Kathua district within 48hours of crime with the arrest of accused –a security guard of bank who concocted a story of snatching of cash, besides recovering a huge cash amounting to Rs 6,50000/- from him.
Sr Superintendent of Police (SSP) Kathua, R C Kotwal told that security guard of JK Grameen Bank Sherpur Hiranagar concocted a story about snatching cash from him to distract the police investigations.
"On December 27, a written complaint from Anil Sangral, Branch Head of JK Grameen Bank Sherpur Hiranagar was received stating therein that an unarmed guard of Bank Mohit Singh was deputed to deposit a cash amounting to Rs 650000 at J&K Bank Branch Hiranagar Morh when he reached at Bassi -Jamwal near Jandi Morh on his motorcycle was kicked by three motorcycle borne miscreants suddenly came from back side who snatched a bag containing an amount of Rs. 650000/-," SSP Kathua Mr Kotwal said.
SSP Kathua said, "Accordingly a Special Team was constituted and a special team led by Insp Yash Paul Sharma SHO P/S Hiranagar undertook investigations to nab the miscreants involved in the instant case .
"With the help of human resources and technical support, the team today succeeded to recover the whole amount of Rs 650000/- from the accused Mohit Singh – Bank Guard son of Kuldeep Singh a resident of Sial Tehsil Rajpura District Samba, he added.
"During investigation, unarmed guard of the said Bank Mohit Singh had told a false story to the Manager of the said Bank regarding snatching of cash," SSP Kathua added.
Senior police officer said that further investigations are on in this regard.