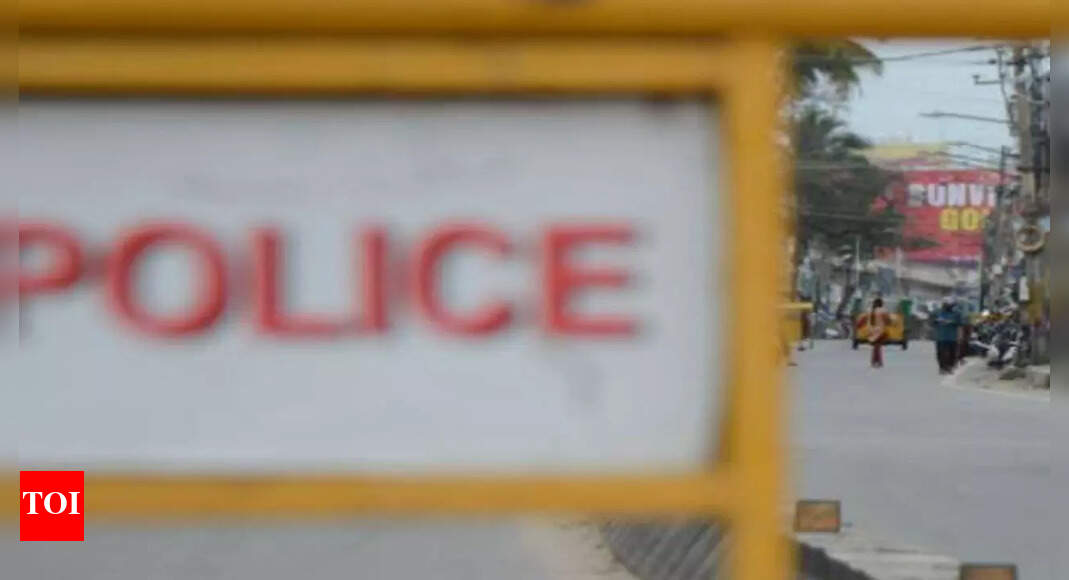 LUDHIANA: An elderly woman was brutally stabbed to death by a 22-year-old neighbor, when she was on the way to a gurdwara in the village Chuharwal, in Meharban area of Ludhiana on Sunday early morning.
According to the police, the accused man and his mother suspected the elderly woman for performing witchcraft on them. Due to this suspicion, the mother- son duo had also indulged in a verbal spat with the woman on Saturday night.
The deceased woman has been identified as Swaran Kaur, 70, and accused as Jaspal Singh Jassa, 22, unemployed, and his mother Satnam Kaur, 46- of village Chuharwal.
Gurmel Singh, son of deceased woman and eye witness of the murder stated that as per the daily routine, he along with his mother were on the way to the gurudwara in their village at around 6.30AM on Sunday. His mother was walking ahead of him. There is a turn on the road that leads to the gurdwara and accused Jaspal was already hiding there. As soon as his mother took the turn, the accused stabbed him.
"On hearing the cries of my mother, I rushed fast and saw the accused stabbing her. He stabbed her 5-6 times. I stopped him to rescue my mother, however she was bleeding excessively. The accused escaped from the spot and I rushed my mother to the hospital; however the doctors declared her dead", added Gurmel Singh.
Inspector Lovedeep Singh, SHO Meharban police station stated that for the past long time the accused family had rivalry with the victim. The accused Satnam was accusing her for performing witchcraft on her and her family. They had verbal spat over this several times. On Saturday night also, Jaspal and his mother Satnam had gone to Sawaran Kaur's house and fought with her over the same issue, asking her to admit that she had done black magic on them. However Swaran Kaur refuted the allegations.
"Jaspal Singh was furious over Swaran Kaur for not admitting to the allegations and therefore hatched the conspiracy to kill her, along with his mother. Jaspal picked a kitchen knife from his house and waited for Swaran Kaur on the way to Gurudwara in the village, as he knew that she would go to Gurudwara early in the morning. The accused stabbed her several times and escaped. The police have arrested the accused man and his mother in this case", added inspector.
A case under sections 302 (murder), 506 (criminal intimidation) and 120- (Criminal Conspiracy) has been registered against the mother- son duo by Meharban police.