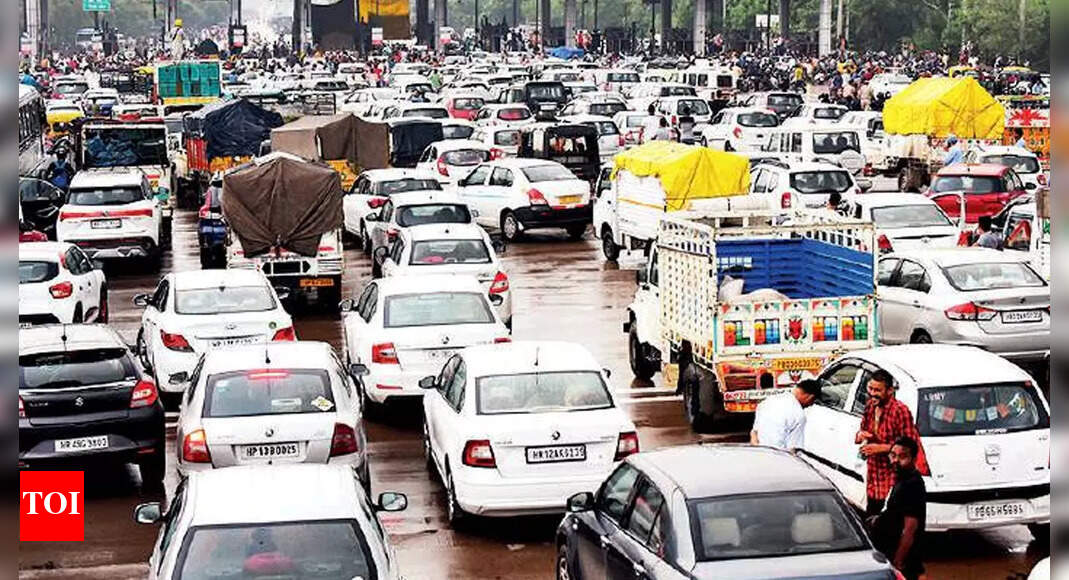 PATIALA: As the farmers had continued with their protest to seize the functioning of toll plazas, giving free access to vehicles, there are only four toll plazas under the National Highway Authority of India (NHAI) that are operational in the state at present.
The farmers say that they would continue with their protest at the toll plazas until the decision to revise the rates was rolled back. The Bhartiya Kisan Union (Ekta-Ugraha) had announced to hold their state-level meeting on Friday whereas Samyukt Kisan Morcha leaders had claimed to hold a meeting of 32 farmer unions on Saturday.
Members of BKU Ekta Ugrahan had till Wednesday continued their sit-in at nine toll plazas in Punjab and on Thursday they claimed to have lifted their protest from Amritsar–Pathankot road.
Union general secretary Sukhdev Singh Kokarikalan said, "We have lifted protest from one of the nine toll plazas where farmers were protesting revised rates. The plaza operators at Amritsar-–Pathankot road had assured us in writing that they would collect the amount of toll as fixed in April 2020 and the same rates will continue till March 31, 2022.
The toll operators have also agreed that they would not charge any extra amount for two months from those commuters, who do not have a fast tag on their vehicles. We will hold our state-level body meeting on Friday to decide the next action plan."
BKU Dakaunda general secretary Jagmohan Singh, said, "We will hold a state-level meeting of 32 farmer unions on Saturday to discuss the issue. The meeting with the CM was also planned, but it could not be held."
Regional officer of the NHAI RP Singh said, "There are 30 toll plazas in Punjab of which only four remained operational by Thursday. Earlier seven toll plazas had started their operations, but the farmers had again staged protests at three of these plazas.
However, in Haryana all toll plazas have been allowed to be fully operational. The revision in the toll rates is in accordance with the rules and wholesale price index (WPI)."
The toll plazas across Punjab and Haryana said to have faced Rs. 7.5 crore per day losses since their operations were shut down over a year ago by the farmers, who started agitation to get repealed the three farm laws enacted by the Union government.