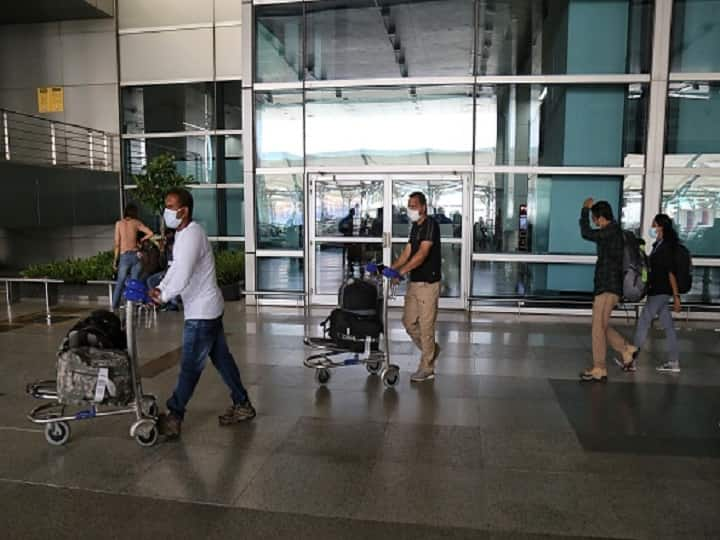 New Delhi: In the midst of worldwide concern about the Omicron variant, the Centre released new criteria for international arrivals in India on Sunday, which will take effect tomorrow, December 1, 2021. Travellers from 'countries at-risk' will be required to take the Covid test after arrival and wait for the results at the airport, according to the updated guidelines.
The previous guidelines have been updated in light of the World Health Organization's classification of a new variation of SARS-CoV-2 (B.1.1.529; dubbed Omicron) as a 'Variant of Concern' on Friday, citing the fact that it has a high number of mutations (32), potentially making it more transmissible and hazardous. The WHO has given it the name Omicron, which is the Greek alphabet's 15th letter.
The following are the amended guidelines:
i. Before their booked flight, travellers must complete the self-declaration form on the online Air Suvidha Portal and provide the last 14 days of travel data.
ii. Passengers from "at-risk" nations will be tested for Covid upon arrival and will be unable to leave the airport until the results of their RT-PCR tests are ready.
iii. If they are found to be negative, they will be subjected to a seven-day home quarantine before being re-tested on the eighth day. If they are confirmed to be negative, they will be subjected to additional self-monitoring for the next seven days.
iv. Before embarking on their flight, passengers must also upload their negative RT-PCR test results to the Air Suvidha webpage. The test report should be no more than 72 hours old before embarking on the journey. 
v. The United Kingdom, South Africa, Brazil, Bangladesh, Botswana, China, Mauritius, New Zealand, Zimbabwe, Singapore, Hong Kong, and Israel are among the 'countries at risk,' according to the Union Health ministry.
vii. After arrival at the airport, 5% of the total aircraft passengers will be randomly examined.
viii. The Delhi International Airport has made provisions to hold up to 1,500 international travellers at a time, including those from 'countries at-risk,' until the results of their RT-PCR testing performed after arrival are reported.
ix. Each traveller who submits to the RT-PCR test will be charged around Rs 1,700. 
x. The existing rules have been changed in light of the revelation of a new variety of SARS-CoV-2 known as Omicron (B.1.1.529), which the World Health Organization (WHO) has now categorised as a "Variant of Concern".