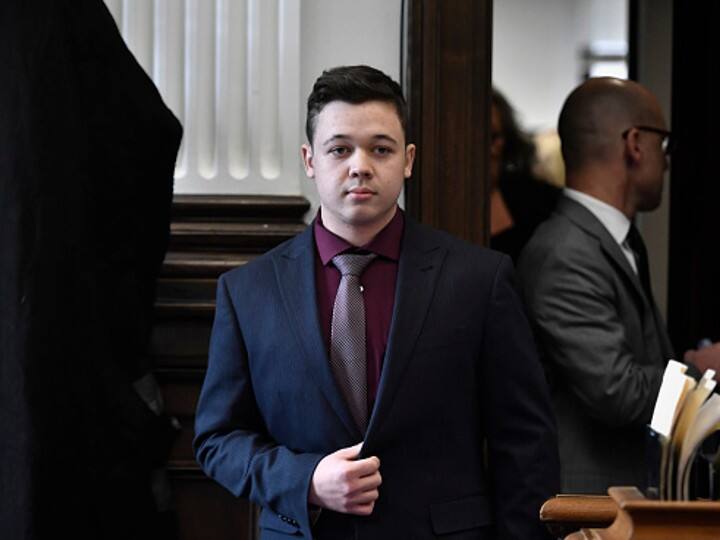 New Delhi: Kyle Rittenhouse in a high-profile and politically divisive trial was acquitted of all the charges on Friday, reported AFP. The eighteen year old American teenager had shot dead two men last year during protests and riots against police brutality and in Wisconsin. 
Following the shootings that happened in August 2002 in the Kenosha city of Wisconsin, Rittenhouse was charged with reckless and intentional homicide. He claimed that his act was in self-defence. Rittenhouse shook and sobbed as the verdict was being delivered. He embraced his lawyer before leaving the courtroom. 
US President Joe Biden had appealed for calm and warned against violence following the verdict. In his statement, Biden said, "While the verdict in Kenosha will leave many Americans feeling angry and concerned, myself included, we must acknowledge that the jury has spoken," Biden said in a statement. "I urge everyone to express their views peacefully, consistent with the rule of law."
ALSO READ: Kamala Harris Becomes First Woman President Of USA For One Hour And 25 Minutes, Know How
During the trial, Rittenhouse had testified that he had shot two men dead and wounded another with his AR-15 semi-automatic rifle after he was attacked. 
Rittenhouse has been acquitted of all the five charges against him —  one count of intentional homicide, one count of reckless homicide, one count of attempted intentional homicide and two counts of recklessly endangering safety.
While people from the right-wing and pro-gun circels are hailing Rittenhouse a heroic figure, a lot of the people are disappoimted with the verdict. Shannon Watts, founder of gun control group, Moms Demand Action termed the ruling as "miscarriage of justice." 
Former US President Donlad Trump also released his statement on Twitter through his chief spokeswoman Liz Harrington. His statement read,"Congratulations to Kyle Rittenhouse for being found INNOCENT of all charges. It"s called being found NOT GUILTY — And by the way, if that's not self defense, nothing is!"