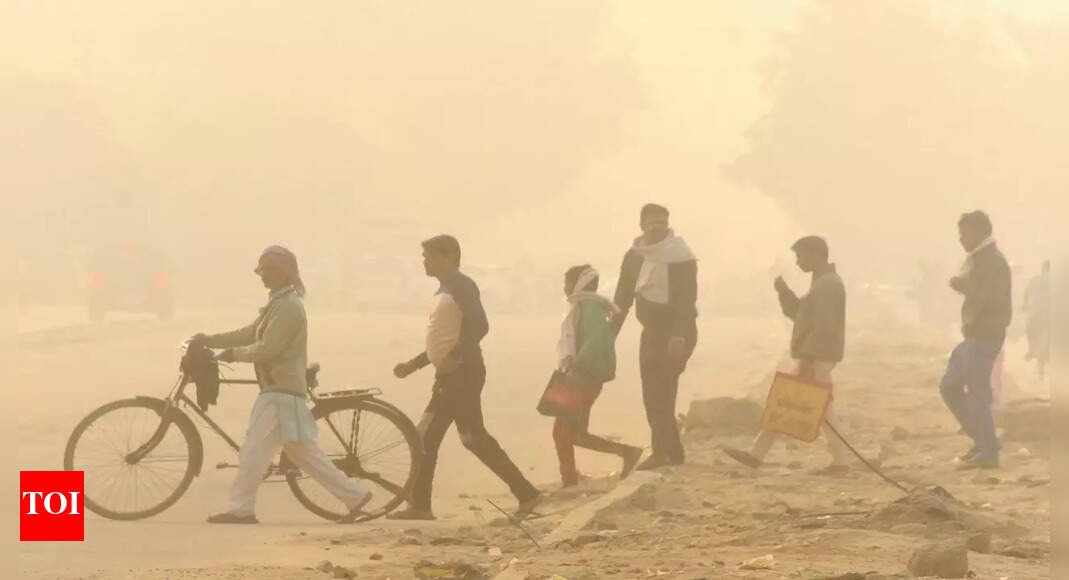 CHANDIGARH: The Haryana government on Sunday directed four NCR districts – Gurgaon, Faridabad, Jhajjar and Sonipat – to close schools, halt conduction and demolition activities for seven days in view of deterioration in air quality.
According to SN Roy, additional chief secretary, department of environment, the air quality standards in NCR and adjoining areas are far below the accepted norms and are reported to be approaching the levels threatening the health especially of children. This condition can damage health to a level of irrespirable proportion.
The matter was taken as cognizance by the Supreme Court and following which a meeting was held by the Commission for Air Quality Management (CAQM) in NCR and adjoining areas on Sunday.
"After considering the present situation, the government of Haryana has decided to take quick action with a view to lower the air pollutants immediately. It has been directed that all schools will remain closed and all government and private establishments will operate their non-essential activities from home in the four districts. The idea is to reduce 40% vehicular load from the roads," Roy said in the order.
The order further states that all construction and demolition activities must be brought to a complete halt. No waste burning should take place. Manual sweeping of roads must be stopped. Continued sprinkling of water should be carried in the four districts to mitigate air pollution.
After staying in the "severe" category for the last two days, Gurgaon's air quality slid to "poor" owing to better wind speed in the region.
On Sunday, the AQI was at 287 which was 441 on Saturday. The district had seen "poor" AQI 10 days ago. It has been in "very poor" and "severe" category since November 2.
According to the pollution department the air quality might dip to "very poor" as the region will witness a dip in minimum temperature in the coming days.
On Sunday, one out of four air monitoring stations in Gurgaon recorded AQI in the 'very poor' category. A 'very poor' AQI can lead to "respiratory illness on prolonged exposure", according to the Central Pollution Control Board. The Gwal Pahari monitoring station recorded the highest AQI of 302, followed by Sector 51 with an AQI of 292, Vikas Sadan with an AQI of 297 and Teri Gram with an AQI of 257.
HSPCB officials said that civic authorities and other agencies were following all measures, according to the graded response action plan (GRAP). "All civic agencies on-ground are managing the situation on ground to ensure that the air quality becomes breathable. Although there has been an improvement in AQI on Sunday but the air is likely to drop in the coming days because of the dip in temperature," said an official from HSPCB.
According to the Indian Meteorological Department (IMD), Gurgaon recorded a minimum temperature of 11 degrees Celsius on Sunday. The low temperature is currently preventing the dispersal of pollutants closer to the ground, said air quality experts.