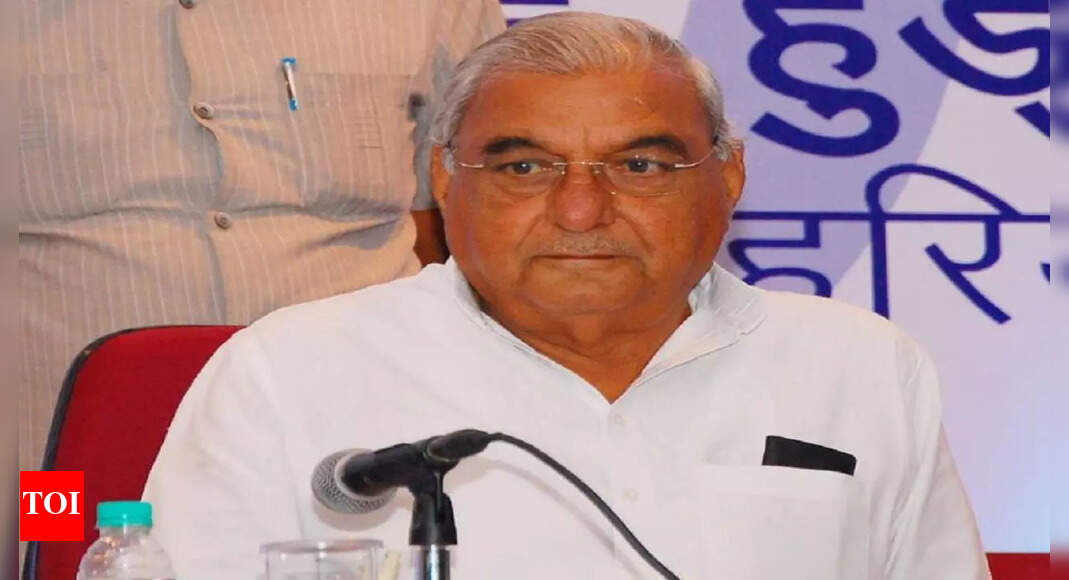 CHANDIGARH: Former Haryana chief minister and leader of opposition Bhupinder Singh Hooda said that the BJP-JJP government is constantly playing with the farmers as he lodged a strong objection to the closure of government procurement of paddy.
"The government has already caused a lot of damage to the farmers by delaying the procurement of paddy. Due to this a large number of farmers could not get MSP. They had to sell their crops to private agencies at throwaway prices," he said.
The former CM added that now, the government suddenly announced to stop buying in many mandis even though all farmers have sold their crops yet and farmers in large numbers are still reaching the mandis with their crops. If government procurement is stopped in this way, then farmers will not be able to get MSP and they will be pushed to acute financial distress.
Hooda said while the government talks about buying every grain grown by the farmers in advertisements, but it seems to be running away from the purchase when we look at the situation on the ground. "Gradually, the government is working on a plan to abolish MSP and it is clear that the claims and assurances of the government are only on paper," he said.
The former chief minister said the fertilizer crisis has deepened in the state for several days as farmers are wandering from door to door even for one kg of fertilizers even though the government claims that there is no shortage before the media. "It is clear from this that those in power have been disconnected from the ground and they have no concern with the problems of common people and they are deliberately ignoring it," he said.
Hooda said in addition to issues like MSP and fertilizers, the farmers are not getting compensation for the loss due to unseasonal rains and water logging as the government is coming forward to compensate for the loss. "Both the insurance company and the government are denying their role and even the applications of needy farmers are not being accepted. Farmers would neither get MSP, fertilizers or compensation for damages in the coalition government as it has failed to provide any relief to the farmers," he said.