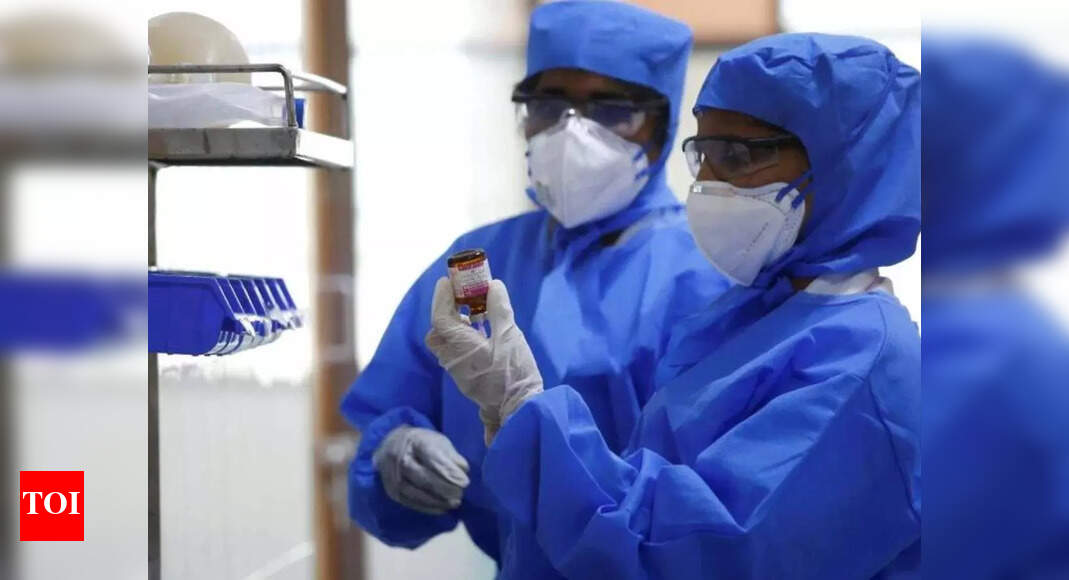 CHANDIGARH: Haryana on Monday reported 14 new cases, 17 recoveries while the number of Covid free districts came down to 12 during the day. No death was reported during the day.
1.23 Lakh plus were given the vaccine jabs. Now the cumulative Covid count of the state has gone to 77,13,40 cases, 76,11,81 recoveries 10,050 deaths and 86 active cases.
Of the total 12,30,72 vaccinations, 28,745 were given the first dose while 94,237 were given the second dose. Cumulative Coverage of Vaccination in the state has reached 26,24,1519
Highest nine cases were reported Gurugram followed by two cases from Panchkula and one case each from Faridabad, Sonipat and Fatehabad districts respectively.
Covid-19 positivity rate of the day was reported at 0.11% while recovery rate and fatality rate was reported to be 98.68% and 1.30% respectively.