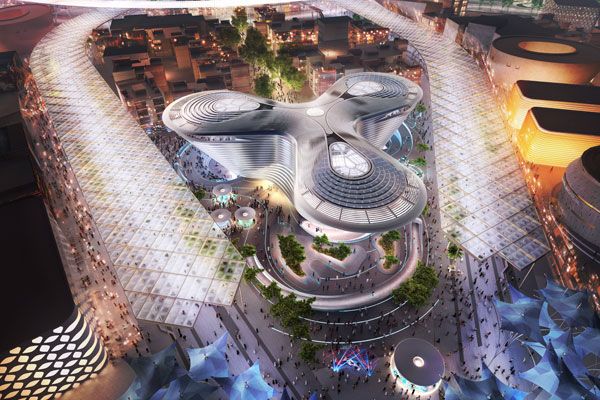 Expo 2020 Dubai is going to be an event for the ages, which will receive around 25 million visitors. Even without the expo, Dubai is a fascinating holiday destination that awes visitors with its marvels, and pampers them with its hospitality. Like diamonds in a gold setting, Dubai's fantastic and futuristic attractions are set amidst the shimmering golden sands of a timeless desert. The Expo 2020 Dubai itinerary is spread over six months, giving you plenty of time to make a leisurely holiday of your expedition. These five awesome holiday packages from Thomas Cook will make your Dubai Expo tour a holiday to remember.
Dubai 6N Multi Day Expo Experience – Crazy Deal
Explore all the delights that Expo 2020 Dubai has to offer at your leisure with a multi-day pass that's included with this 7-day package. Experience the signature Thomas Cook efficiency with a well-crafted itinerary that will ensure you won't miss out on the expo's attractions. Return airfare is included as is a comprehensive travel insurance that ensures your well-being.
Appealing Dubai with Multi Day Expo 2020 Experience
What's better than a tour of the expo? A guided tour! This 6-day-package includes a 6.5-hour guided tour and a multi-day pass for Expo 2020 Dubai. It also gives you time to explore Dubai's wonders. Experience the beach life in Dubai, take a break by the Dubai creek, or spend the night under a starry sky at a Desert Safari.
Dubai 1 Day Expo Experience – Crazy Deal
This unhurried holiday package is meant for you, if you are curious about the expo but don't want to spend too much time at it. The one-day expo ticket that's included in this 6-day package is enough to satisfy your curiosity. Spend the rest of the days in exploring this affluent emirate and get a taste of Dubai's indulgent hospitality.
Extraordinary Dubai with 1 Day Expo 2020 Experience
Aptly named, this 6-day holiday package lets you enjoy the extraordinary ambience of Dubai. Spend a day at Expo 2020 Dubai and check out some of the best innovations the world has to offer. Explore the melting pot of Dubai's culinary delights. Get your adrenaline pumping with dune bashing and end the day with a relaxing meal by the creek.
Dubai 6N Fully Loaded with 1 Day Expo Experience – Crazy Deal
Dedicate one day to the marvels of Expo 2020 Dubai and enjoy the best Dubai has to offer on the rest of the days. Don't miss out on Dubai's futuristic attractions that give off exotic vibes. Take in the views from the world's highest viewing platform at the Burj Khalifa, or soak in the relaxed atmosphere at the traditional souks.
Dubai is one holiday destination that you do not want to miss. Add the allure of the latest World Expo to the ritzy glamour of Dubai, and you get a dream holiday that you will cherish for a long time!