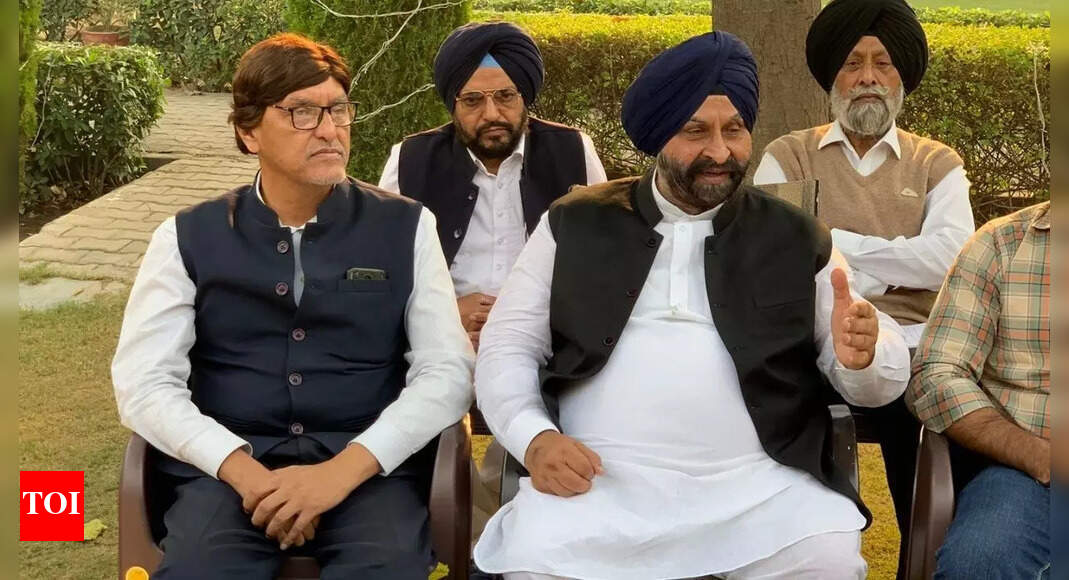 LUDHIANA: The Shiromani Akali Dal (SAD) on Sunday asked the Congress government not to engage in disruptive politics at the cost of the people and challenged it to get the issue of Power Purchase Agreements (PPAs) probed by any independent agency of its choice.
Addressing a press conference here, SAD Spokesman Maheshinder Singh Grewal said the Congress government should not try to derive cheap publicity on the issue of PPAs knowing fully well that it was only two months back that the State industry was closed for days together and consumers faced massive power cuts due to closure of the private thermal plants.
Asking the government not to do politics on an issue which could harm the people, Maheshinder Grewal said passing resolutions to cancel the PPAs in the forthcoming special session of the Vidhan Sabha was a meaningless exercise. "The Vidhan Sabha neither proposed the PPAs or ratified them. They were a contract between the Punjab government and the private companies. They were executed on the basis of guidelines proposed and approved by the UPA government headed by then Prime Minister Dr Manmohan Singh. Keeping these facts in mind it is clear that State assembly does not have any role to play on this issue and in case the government intends to cancel the PPAs they should do so through an executive order instead of misleading people through empty resolutions".
Grewal also challenged the Congress government to tell Punjabis if any State had arrived at any PPA with private thermal plants at rates lower than those fixed by the State. "I even challenge the government to tell if it has purchased more than 100 mega watts of power at lower rates than those fixed by the PPAs".
The SAD leader also questioned the Congress government's intention to pass resolutions on the PPA issue as well as the issue of extension of jurisdiction of the Border Security Force (BSF) and the three farm laws. He said the Vidhan Sabha had already passed a resolution under the leadership of Capt Amarinder Singh calling for repudiation of the three farm laws. "Now another resolution is being passed on the same issue under Charanjit Singh Channi's leadership. The government must tell Punjabis the difference between both resolutions and how they will help them".
Grewal said if the government was really serious about giving relief to Punjabis vis a vis the farm laws it should issue a notification saying they would not be implemented in the State. He said similarly the government should come out with a executive order stating it would not recognise extension of the jurisdiction of the BSF beyond 15 kilometers from the international border. He said instead of doing these things, which were the need of the hour, chief minister Channi was trying to fool Punjabis with meaningless resolutions which would not benefit them in any manner whatsoever.