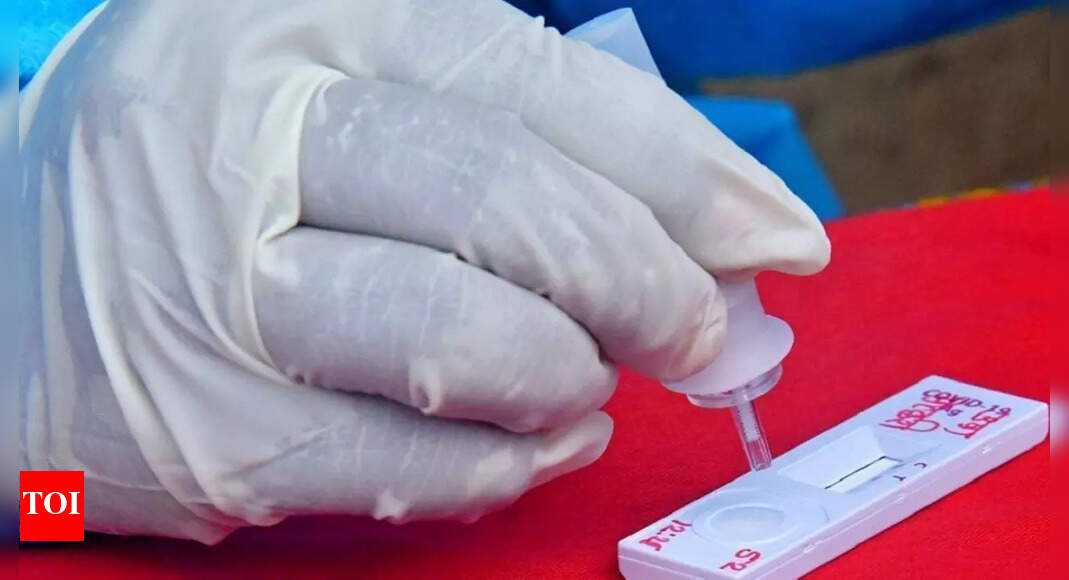 SHIMLA: Himachal Pradesh reported four Covid-19 deaths and 138 positive cases on Wednesday while 70 positive patients have also recovered.
Two deaths have been reported from Kangra district while one death each has been reported from Shimla and Una districts. The state has total of 2,24,557 confirmed positive cases of which 1,860 cases are active, 2,18,931 patients have recovered while 3,749 patients have died.
So far, a total of 37,02,073 persons have been tested for Covid-19 till date of which 34,77,348 persons have been tested negative. Since 7 pm on Tuesday, a total of 5,327 samples were tested in the state while results of 168 samples are awaited.
Positive cases reported include 11 from Bilaspur district, 24 from Hamirpur district, 44 from Kangra district, 2 from Kullu district, one from Lahaul-Spiti district, 27 from Mandi district, 8 from Shimla district, one from Sirmaur district, 2 from Solan district and 18 from Una district.
Those recovered include one from Bilaspur district, 10 from Hamirpur district, 3 from Kangra district, 2 from Kinnaur district, 4 from Kullu district, 26 from Mandi district, one from Shimla district, 2 from Solan district and 21 from Una district.
Bilaspur district has 161 active cases, Chamba district has 21 active cases, Hamirpur district has 346 active cases, Kangra district has 795 active cases, Kinnaur district has 4 active cases, Kullu district has 36 active cases, Lahaul-Spiti district has one active case, Mandi district has 149 active cases, Shimla district has 117 active cases, Sirmaur district has 2 active cases, Solan district has 30 active cases and Una district has 198 active cases.