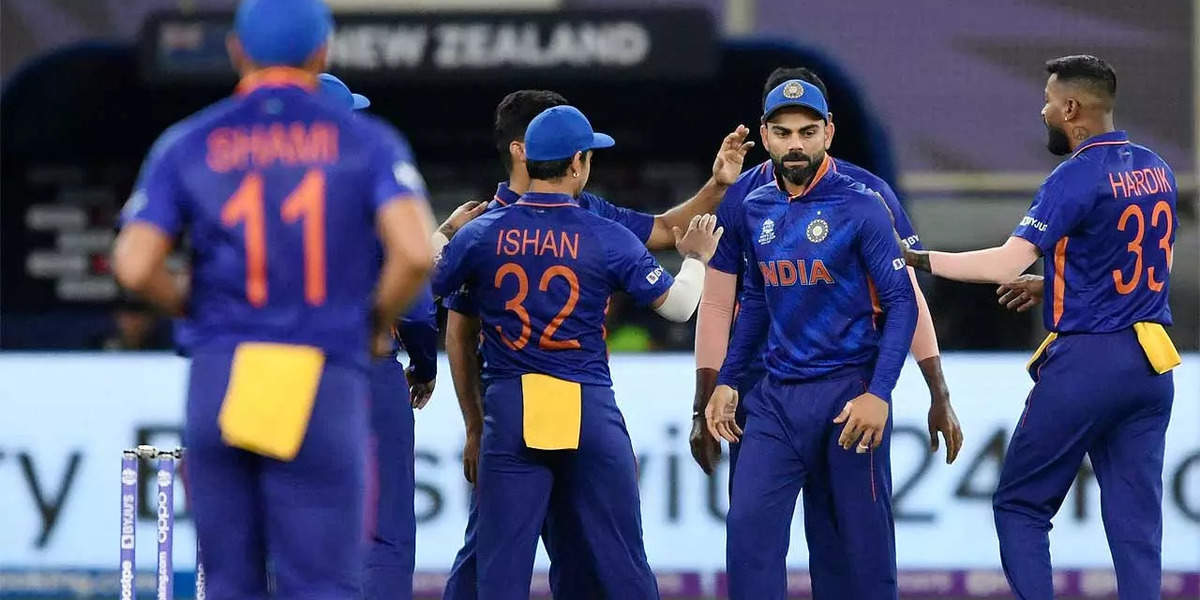 Team India's horrendous performance in its second match of the ongoing T20 World Cup against New Zealand raises many questions. Despite being pegged as one of the favourites, the Men In Blue have thoroughly underperformed. Of course, winning and losing are part of the game. And luck plays a part too. Doubts have also been raised about the selection of the playing 11 with the batting line-up not looking settled. But perhaps focus should be directed on matters off the field.
The jury is still out on whether including MS Dhoni as a mentor was a good idea. Pacer Jasprit Bumrah has also alluded to 'bubble fatigue' with the team having to follow Covid-protocols for months on the road. Plus, the T20 World Cup comes on the heels of the IPL which too could have exhausted national team players. Finally, the loss against Pakistan in India's opening match of the tournament would have been a tough pill to swallow. Perhaps the pressure of that match – amplified by social media – has rocked this team with pacer Mohammed Shami receiving unjustified hate for his performance.
Read: T20 World Cup: In 7 points – How India can still qualify for semi-finals
Taken together, maybe it is time to take care of our cricketers better. Understandably, India is the financial engine of the cricketing world. But the packed schedule combined with heightened expectations – no other team faces this – could be getting too much for our players. Team India still has a slim chance of qualifying for the business end of the T20 World Cup. But no matter how things turn out, Virat Kohli and the boys seriously need a break. And to all armchair cricket pundits and fans – keep things in perspective. Yes, the team is down. But it's not the end of the world.
END OF ARTICLE