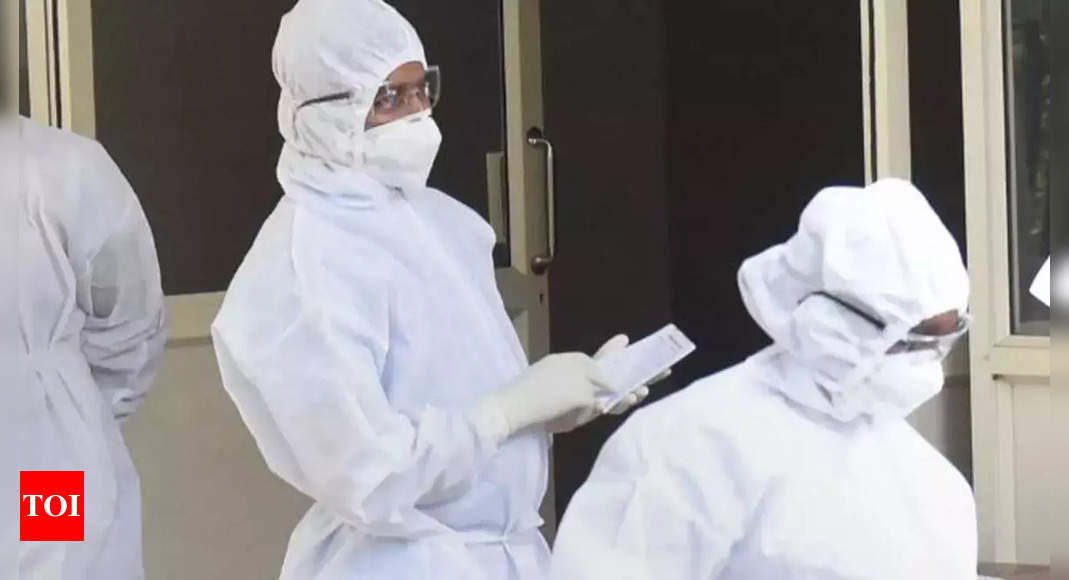 CHANDIGARH: Amid the ongoing pandemic, around 50 cases of Covid-19 and dengue co-infection have been reported in Punjab — cases where patients have tested positive for both Covid and dengue.
Some co-infected patients have dominant dengue (an illness caused by dengue viruses), while Covid — a respiratory illness caused by the virus SARS-CoV-2 — is the dominant co-infection in others.
As the majority of cases of Covid are asymptomatic, health experts have warned that in a setting of co-infection, the combination might enhance the severity of both the diseases.
The outbreak of dengue during the ongoing pandemic has increased the pressure on doctors, as it is not easy to distinguish symptoms because of the overlapping clinical presentations of both the diseases. "Timely diagnosis and appropriate management are essential to avoid devastating complications of severe forms of co-infection," said Dr Gupta, who also laid emphasis on reconfirming the dengue serology in Covid-infected.
Dr Gupta also called for a need to develop an accurate point of care testing for prevention from both diseases.
Punjab has reported an unprecedented number of cases of dengue cases this year. The state has already surpassed the previous highest of 15,398 dengue cases recorded in 2017 by registering 16,129 cases. Besides, 61 suspected deaths have been reported till October 30. From 2018 to 2020, the state had witnessed a steady decline in dengue cases. Mohali tops the list with 2,531 cases, followed by 2,114 people testing positive for dengue in Bathinda, 1,504 in Hoshiarpur, 1,489 in Amritsar, 1,479 in Pathankot, 1,242 in Muktsar and 1,198 in Ludhiana.
Dr Gagandeep Grover, Punjab nodal officer for vector-borne diseases, attributed the surge in case to increase in testing, prolonged monsoon and lack of public participation. Against 18,000 tests conducted last year, the health department has collected and examined 40,680 samples so far this year.
Dr Grover said during inspections conducted by different teams, scollection of water was spotted in a majority of homes, which became a perfect breeding place for mosquitoes. "The government is making every possible effort and the public needs to reciprocate by taking all precautions and keeping the surroundings clean," said Dr Grover.
Covid beds for degnue patients
As the steep rise in dengue cases putting a pressure on health infrastructure, the health department has authorised government hospitals to use beds reserved for Covid-19 patients. Punjab Covid-19 nodal officer Dr Rajesh Bhaskar said the bed occupancy for Covid had dropped significantly. He said beds reserved for Covid could be used for treating dengue patients whenever required. The health department data stated 9,357 oxygen beds out of 9,565 were vacant as of 5pm on October 30, while 1,541 of 1,596 ICU beds were unoccupied .