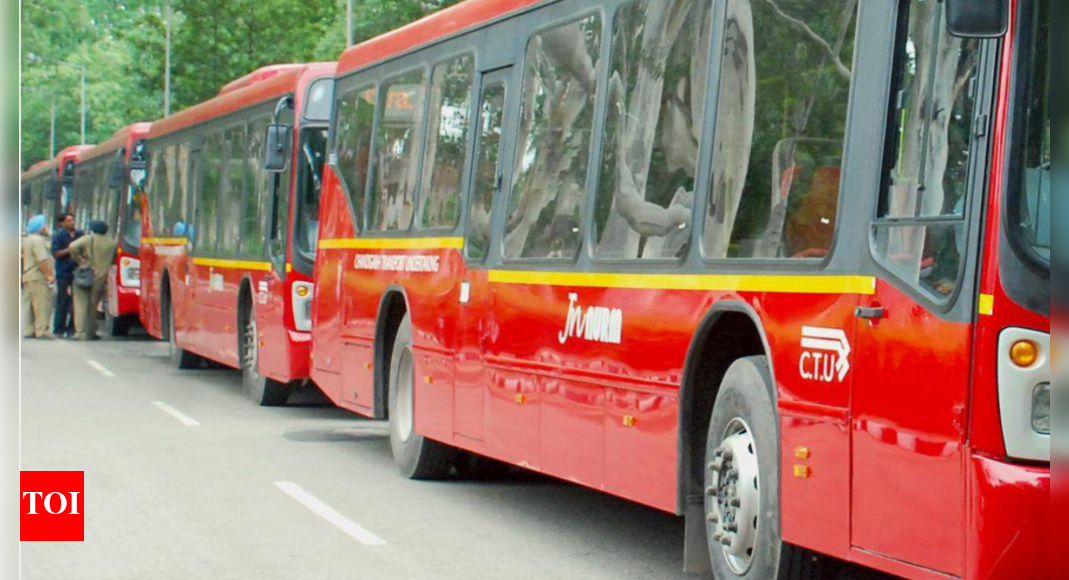 CHANDIGARH: The Punjab government has finally decided to scrap the contentious extensions and increase in trips – calculated to be almost 1 lakh kilometres – given to private bus operators in the state.
Sources said the State Transport Commissioner (STC) has passed 680 speaking orders pertaining to the termination of 806 permits of 340 private companies. They have already been sent notices. Multiple extensions that totalled up to almost 1 lakh kilometres had been given on these permits.
The move comes amid Punjab transport minister Amarinder Singh Raja Warring's attempts to bring parity in the transport scenario in the state.
"Almost 40,000 kilometres is connected to permits given to politically-influential families or under political patronage, which comes to one-fourth of the total extensions. Extensions of 24 kilometres at a time were given and there had been a debate if these multiple extensions were illegal," said a source privy to the decision.
In what was alleged to be an attempt to reduce government quota indirectly, the permits of private buses were increased up to five times and one permit was increased 10 times.
No violations will be allowed in transport sector: Warring
Where there had been criticism of the practice from various quarters, the decision also assumes political significance as the present Congress government is claiming a crackdown on the "transport mafia" in the state wherein the public sector undertakings have been at a loss.
The issue of multiple route extensions was recently flagged by Dinesh Chadha, RTI activist and AAP spokesperson, who had written to Warring, questioning why no action was taken against "5,000 permits of private buses which have been increased five times."
Sending "proof" in a letter, Chadha had alleged that the "transport mafia of political leaders looted Punjab's exchequer during the rule of Akali and the Congress governments.
He said the bus permits issued by the transport department specify the limits of permits for government buses and private buses. "For example, in 1990, the quota for public and private permits on state highways was 50:50 per cent.
But since then, with the connivance of the Akali and the Congress governments, the transport policy had been violated to issue permits to politicians beyond the private quota," Chadha alleged.
When contacted, Punjab transport minister Amarinder Singh Raja Warring confirmed the move and said no violations will be allowed in the transport sector.
HC stayed changes in norms
In a major embarrassment to the state government, the Punjab and Haryana high court had in October 2016 stayed the variation in the conditions of route permits for buses, including extension and increase in trips. The high court in another case had taken note of extensions in route permits – these could be extended up to 24 km as per legal provisions, but the routes were repeatedly extended.
Routes extended 6 times
For example, a 32-km route of a private operator from Muktsar to Malout has been extended six times to 147 km till Moga; the 56-km route from Ferozepur to Muktsar has been extended 10 times to 147 km; the 190-km route from Raman to Ludhiana has been extended to 277 km till Jhugian Garhshankar, among others. Similarly, the 100-km Jaito-Gidderbaha route of another private operator has been increased to 328 km and the 138-km Bathinda-Mehma route has been increased to 237 km.