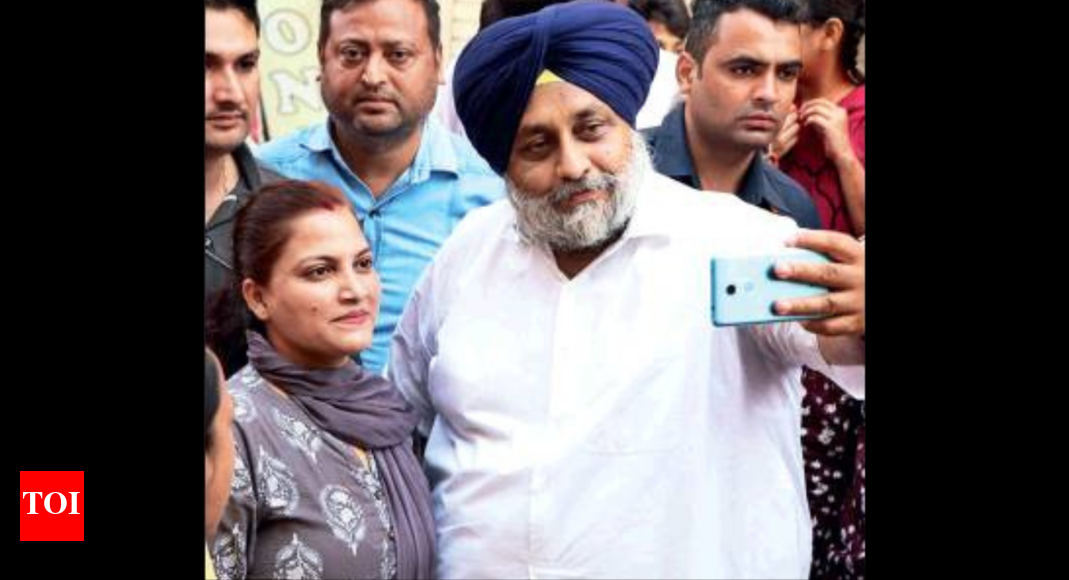 JALANDHAR: Shiromani Akali Dal (SAD) president Sukhbir Singh Badal has claimed that not only Bharatiya Janata Party (BJP) but Rashtariya Swayamsewak Sangh (RSS) had also helped Congress in 2017 election to make Captain Amarinder Singh Punjab chief minister. He has also said Amarinder's relationship with the BJP was even stronger than Akali Dal.
"It was known in political circles then also and we also knew it well that BJP and RSS had helped Congress in previous assembly election to make him chief minister," he said while speaking to journalists on the sidelines of a public meeting in Jalandhar central constituency.
"We were already saying that Amarinder colluded with BJP government for enactment of three farm laws and now Sukhjinder Singh Randhawa and Navjot Sidhu are also saying it," he added.
Badal said earlier Amarinder was in the grip of BJP government and now present CM Charanjit Singh was also in their grip. "Ït is the CM himself who has invited increase in jurisdiction of BSF in Punjab," he added.
Meanwhile, taking a dig at Punjab Congress, he said now Congress was no more one party in Punjab but more like misls . "There is Channi misl, Sidhu misl, Jakhar misl, Randhawa misl and so on," he said, adding, "They are exposing each other and their party is disintegrating fast in Punjab."
"Not only there is infighting in the party but in Punjab government too, as all are pulling in different directions," he said. According to him, CM is just making announcements but not delivering and also ignoring urgent issues like of cotton and sugarcane growers. "It is unfortunate that even though no compensation had been given to farmers, the government is proclaiming the same through advertisements," he said, asking the CM to resolve the DAP fertiliser shortage at the earliest.