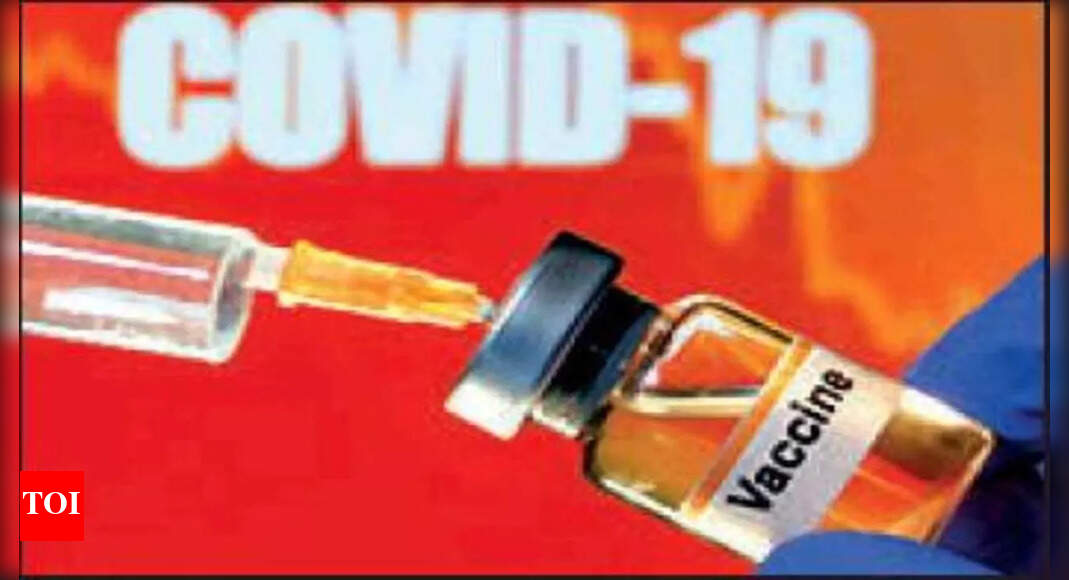 CHANDIGARH: It is unlikely that Punjab can achieve its target of providing at least one dose of the Covid vaccine to the eligible population by October-end due to the erratic pace of the drive.
The state has so far managed to jab 75% of the eligible population with one out of two mandatory shots while 28.71% have been fully immunised.
With 1,54,63,144 out of 2,06,55,301 eligible beneficiaries receiving their first shot till October 20, Punjab is still around 51,92,157 jabs away from inoculating the adult population with the first dose, with little over a week to spare to achieve the target. Of the total recipients of the first dose, 2,16,360 are health workers, 11,52,009 frontline workers, 60,45,795 in the 45-plus group and 80,48,980 in the 18-44 age group.
To achieve the target, around 5 lakh individuals on average will have to be immunised daily during the remaining days of the month and much will depend on levels of vaccine hesitancy and the availability of stock in the coming days.
After struggling with low coverage for nearly the first seven months, largely due to irregular supply, vaccine coverage got a boost in September with an average of 1.98 lakh shots administered daily across the state, the highest since the start of the drive in January. The pace of drive has again taken a hit in October, with only 19,23,218 people being immunised till October 20, accounting for 96,160 jabs per day on average. Explaining the reasons for the drop in vaccination pace in recent days, a senior health official said that demand has started to fall as the majority of the beneficiaries who were willing to get vaccinated have already received their first dose. The official said that the speed will further decline as the population yet to receive the first dose comprise individuals who have vaccine hesitancy and have to be motivated to get immunised.
According to records of the state health department, Ludhiana leads in the coverage of the first dose with 2,394,382 out of 26,32,727 eligible people receiving the first dose followed by Jalandhar.
Contrary to Punjab, the hill state of Himachal Pradesh has already covered the eligible adult population with the first dose.