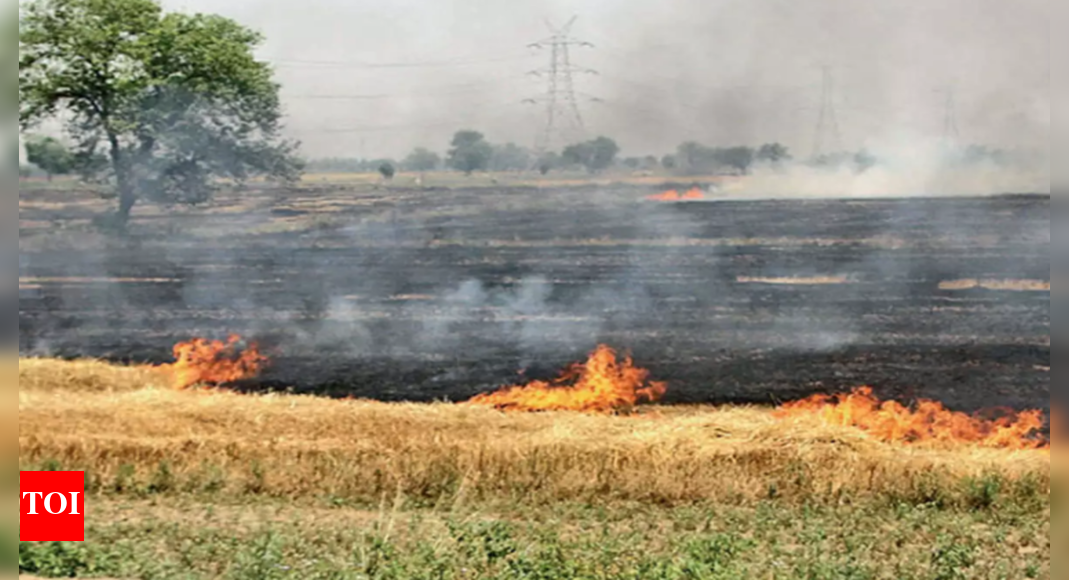 BATHINDA: With paddy harvesting picking up pace, the crop residue burning events too have started picking up in Punjab. On Thursday, 229 stubble burning cases, maximum so far in the ongoing season, were recorded by Punjab Remote Sensing Centre. Before it, 150 cases were recorded on October 10.
With 229 cases, the count has increased to 1,286 this year. So far, 57% incidents were recorded in the border districts of Majha, Amritsar and Tarn Taran — 737 of the total residue burning cases. Amritsar has recorded maximum of 423, followed by neighbouring district of Tarn Taran at 314 burning cases.
With almost a month into the crop residue burning, it has already surpassed stubble burning cases of 2019, which stood at 1,077 on October 14, but still way behind burning cases in the previous year which stood at 3,527 on October 14.
The first stubble burning case was recorded on September 16. The stubble burning normally start from middle of October and go on for a month till the middle of November, said an agriculture department official not wanting to be named.
In all, 76,590 crop residue burning cases were recorded in 2020, which was second only to 81,042 crop residue burning cases recorded in 2016.