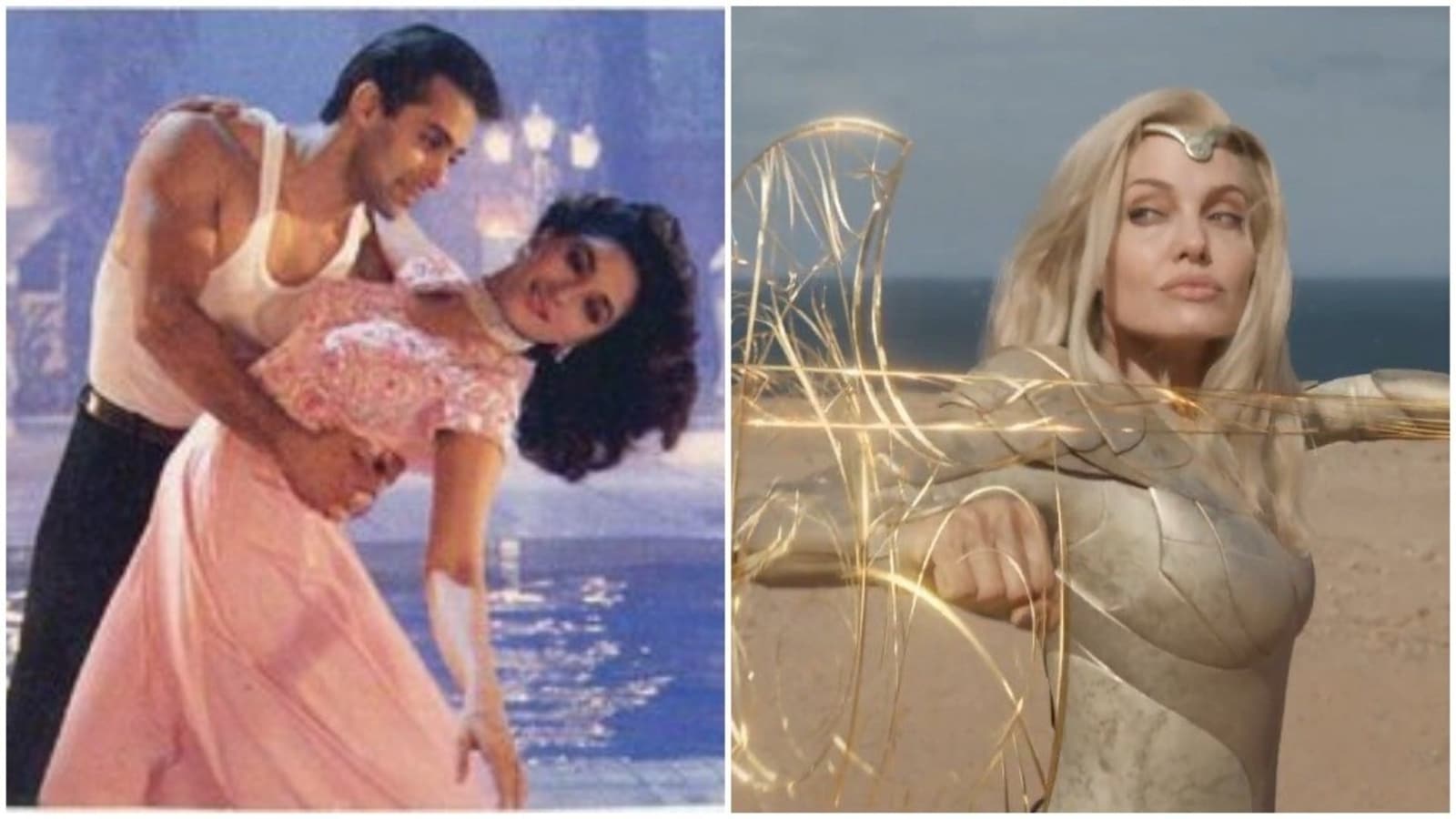 Marvel released the final trailer for their upcoming superhero movie Eternals on Thursday. While the video was packed with a tonne of new information about the purpose of Eternals, their absence from Avengers: Infinity War and Endgame, the threat they now face and more, fans also noticed another interesting bit.
Screenwriter Varun Grover took to Twitter soon after the trailer was released and shared a tweet that impressed many of his followers. In it, he mentioned how the Eternals theme sounds a lot like Hum Aapke Hain Koun song Pehla Pehla Pyar Hai's opening bit.
"The hook riff from 'Pehla pehla pyaar hai' reworked as the theme music for Marvel's ETERNALS?," he asked. Multiple people commented on his tweet, saying that they could hear the similarity too. "YES! I thought the same," wrote one. "Hats off to your observation Bro. I just re-watched the trailer and I can't ignore it now lol," wrote another.
"Thanks! Now I can't unhear it and the tune is stuck in my head," read another tweet. "Yes… keep waiting for Salman Khan to appear," joked a fan.
The bit that seems to have been sampled appears all over the new trailer. Watch the videos and decide:
Directed by Oscar-winner Chloe Zhao, the movie is about the titular group who has been living on earth for the past 7,000 years. Created by cosmic beings called Celestials, the Eternals have been sent to Earth to safeguard the planet from their evil counterparts, Deviants.
Also read: The Eternals: Harish Patel gets billing on new poster with Angelina Jolie, Kit Harington and others
The movie features a starry and diverse cast of Gemma Chan as Sersi, Richard Madden as Ikaris, Angelina Jolie as Thena, Salma Hayek as Ajak, Kumail Nanjiani as Kingo, Don Lee as Gilgamesh, Brian Tyree Henry as Phastos, Lauren Ridloff as Makkari, Lia McHugh as Sprite and Barry Keoghan as Druig.
It will be out in November this year.