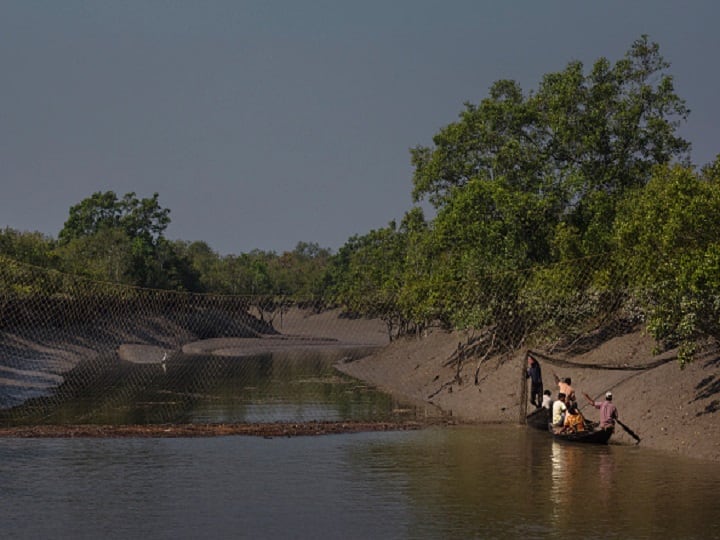 Kolkata: On Monday, a boat carrying Covid-19 vaccines arrived on remote islands in the Sunderbans, where most locals had been unable to get immunised due to a lack of awareness, a scarcity of dosages, and a lack of Internet access. 
"We have started with targeted vaccination of migrant labourers. The target is to get them vaccinated before they leave home for work," said South 24-Parganas district magistrate P. Ulganathan. 
ALSO READ | Bicameral House In Bengal: Resolution Passed For Legislative Council, BJP Dubs It 'Backdoor Politics'
The initial concentration is on immunising super-spreader groups such as migrant labourers because they are the ones who will soon be leaving their homes and spread across the state and country in search of jobs. They are likely to be infected and spread the virus because they move around so much. 
According to an official from the South 24-Parganas administration, four boats have been called into duty to vaccinate suspected super-spreaders such as migrant labourers in 12 Sunderban islands over the next few days. 
The journey began on Monday near Kumirmari, around 90 kilometres from Calcutta's City Centre, where a boat carrying vaccines arrived. According to a district official, three out of every hundred persons were vaccinated today at Kumirmari. 
The boats are loaded with vaccination vials and equipped with a wireless internet connection. Because all beneficiaries must be registered on the CoWIN site, internet connectivity is required to run Covid immunisation. 
In contrast to cities and towns, where many people have easy access to local immunisation centres, residents of the Sunderbans must travel for hours to reach the nearest health centre. Frequently, they discover at the end of the travel that the day's supply has been drained. 
ALSO READ | GST Collection In June Dips Below Rs 1 Lakh Mark To Rs 92,849 Cr Due To Covid-19
For residents of Kumirmari, the nearest health centre is in Gosaba, which is about 4 kilometres away by boat. 
The district administration is currently cooperating with gram panchayats to identify target groups and enroll them in the CoWIN portal. As reported by the Telegraph, the government anticipates covering Kumirmari, Satjeliya, Bally, Chandipur, Kachukhali, Gosaba, Chotomollakhali, Radhanagar-Taranagar, Mousuni, Ghoramara, G-plot, and K-plot islands in a few days using four boats.