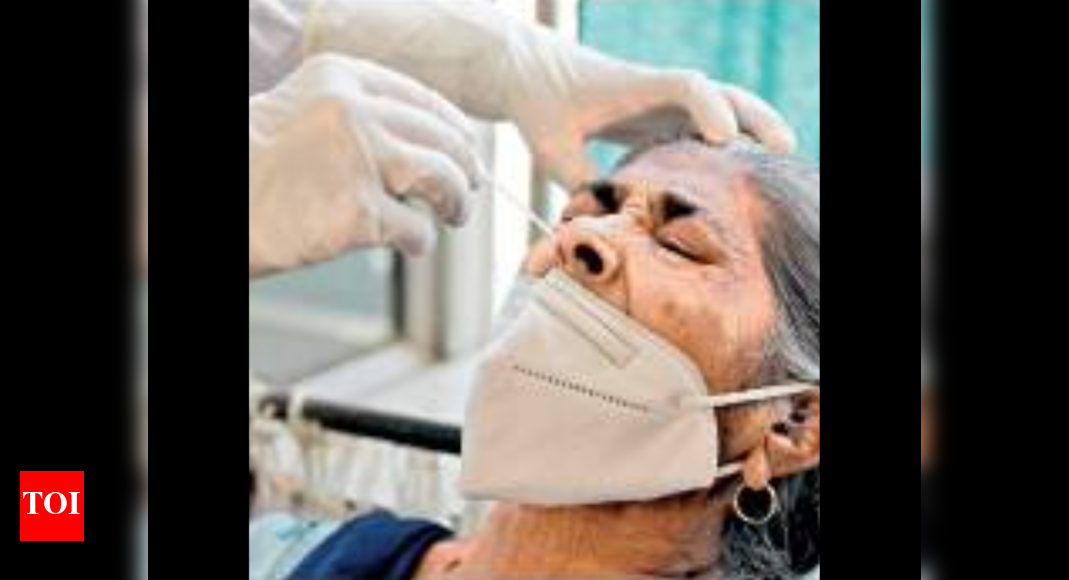 CHANDIGARH/SHIMLA: Punjab recorded 12 deaths while 341 fresh cases of Covid were reported on Friday, while Haryana reported 140 new Covid cases and18 deaths. For Himachal, the day tally was two deaths and153 positive cases.
In Punjab, two deaths each were reported in Sangrur, Gurdaspur and Moga, and one each in Fazilka, Ferozepur, Jalandhar, Kapurthala, Muktsar and Tarn Taran.
As for new cases, 43 people were tested positive in Ludhiana, 33 in, 30 in Amritsar, 29 in Gurdaspur, 26 in Jalandhar, 23 in Hoshiarpur, 21 in Mohali, 20 in Ferozepur, 17 in Patiala, 16 in Faridkot,15 in Muktsar,13 in Fazilka, 12 in Mansa, eight in Sangrur, seven each in Fatehgarh Sahib, Pathankot, Tarn Taran, four in Ropar, three each in Barnala and Nawanshahr and two each in Kapurthala and Moga.
In Haryana, Hisar reported three deaths, highest for the day while Karnal, Panipat, Bhiwani and Jind reported two deaths each and Gurugram, Yamunanagar, Sirsa, Jhajjar, Palwal, Kaithal and Nuh reported one death each.
As for new cases, Palwal reported 20, highest for the day while Sirsa reported 16. Palwal now has 10754 cases with 147 deaths and 36 active cases whereas Sirsa has 29167 cases with 444 deaths and 191 active cases. Faridabad reported 15 cases, Gurugram 13, Charkhi Dadri 12, Karnal 10, Kurukshetra nine, Fatehabad eight, Ambala seven, Panchkula five, Hisar, Yamunanagar and Jind four, Kaithal three, Rohtak, Bhiwani and Jhajjar two, Sonepat, Panipat, Rewari and Mahindergarh one.
New cases in Himachal include 18 from Bilaspur, 35 from Chamba, five from Hamirpur, 23 from Kangra, seven from Kinnaur, 16 from Kullu, 22 from Mandi, 10 from Shimla, one from Sirmaur, seven from Solan, and nine from Una. A death each was reported from Mandi and Sirmaur.
The recovered patients include eight from Bilaspur, 24 from Chamba, 31 from Hamirpur, 82 from Kangra, 10 from Kinnaur, 19 from Kullu, three from Lahaul-Spiti, 42 from Mandi, 65 from Shimla, 14 from Sirmaur,10 from Solan, and10 from Una.
In the ongoing vaccination drive,1,23,873 people were vaccinated in Punjab, of which 1,00,073 received the first dose and 23,800 were given the second dose. In Haryana, a total of 1,40,408 persons got the vaccine jabs during the day. This included 1,08,008 first dose and 32,400 second dose. With this the overall overage of the state has gone to 83,05,690.