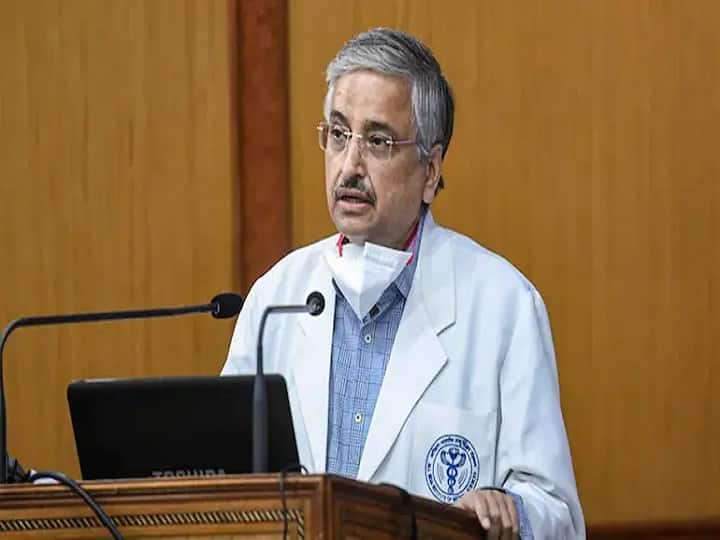 New Delhi: AIIMS chief Dr Randeep Guleria has presented clarification amid the fresh between central and Delhi government over an audit report that allegedly states CM Arvind Kejriwal-led party exaggerated national capital's oxygen requirement by 4 times.
Dr Randeep Guleria, who heads the Supreme Court-appointed sub-group, said that it would not be correct to say that Delhi "exaggerated" its oxygen requirement by four times during the second Coronavirus wave.
"Delhi oxygen audit is an interim report. We should wait for the final report," Dr Guleria told NDTV. When asked about the allegation of Delhi government exaggerating oxygen needs by four times, Dr Guleria clarified, "I don't think we could say that".
The AIIMS chief further stressed that Supreme Court's statement on the interim report is awaited while there are factors like undercounting of active cases to be considered.
A fresh row erupted between the Centre and Delhi government on Friday after it was reported that the committee constituted for the Oxygen Audit of Delhi has stated that the AAP government exaggerated its oxygen requirement which could have adversely affected the oxygen supply of other states.
According to estimations reached on the basis of bed capacity, Delhi needed only 289 metric tonnes of oxygen but the government put forth the requirement of up to 1140 metric tonnes. This was about 4 times more than the estimated requirement, it was stated.
ALSO READ | Delhi O2 Audit: 'No Such Report Exists,' Sisodia Accuses BJP Of Lying, Challenges To Present Committee-Approved Findings
Delhi Govt Challenges Centre To Present "Alleged" Report
BJP held a press conference on Friday over the said report wherein party spokesperson Sambit Patra said: "It is unbelievable to see that Arvind Kejriwal and Delhi government politicised oxygen supply when Covid was at its peak. This is such petty politics. The data presented by Oxygen Audit Committee in the report is shocking".
Presenting the Delhi government's response to BJP's allegations, Manish Sisodia said: "We spoke to members of the audit committee who say that we haven't signed any report or approved it".
The Delhi Deputy Chief Minister challenged the saffron party leaders to present the report that carries signatures by the Supreme Court-appointed audit committee members.
He urged PM Narendra Modi to take cognisance of the situation and ask the saffron party members to not indulge in such allegations.
Dubbing BJP as "Bharatiya Jhagadalu Party", Sisodia accused it of picking up fights based on lies.
Later in the day, CM Arvind Kejriwal took to Twitter and wrote: "My crime is that I fought for the breath/lives of my 2 crore citizens. When you were doing an election rally, I was awake all night arranging Oxygen. I fought, pleaded to get oxygen for people. People have lost their loved ones due to lack of oxygen. Don't call them liars, they feel hurt".
On Saturday, the Chief Minister once again addressed the allegations by writing: "If your fight over oxygen is over, can we do some work?". "In the second wave, people suffered a severe shortage of oxygen. This should not happen in the third wave. If we fight amongst ourselves, Corona will win. If we fight together, the country will win," he added.
On May 8, the Supreme Court formed a 12-member task force to improve the oxygen distribution system in the country. A separate sub-group was formed for Delhi which includes AIIMS Director Randeep Guleria, Max Healthcare's Sandeep Budhiraja along with senior IAS officers from the Centre and Delhi each.
The matter is to be heard in the Supreme Court on June 30.